Our Wonderful Staff, i.e. the Dream Team!
Le-Hai Austin is a highly skilled and compassionate women's health nurse practitioner (WHNP) who is dedicated to promoting and maintaining the health and well-being of men and women. She grew up in the Salt Lake City area and received her BSN from Westminster College. After several years of working as a registered nurse in the women's health field, she decided to pursue a graduate degree. She attended Georgetown University in Washington D.C. and earned her master's as a women's health nurse practitioner. Le-Hai has significant experience in caring for women at every stage of life. She also has a passion for improving sexual health and wellness in both men and women.
Le-Hai is a patient-focused women's health nurse practitioner who hopes to provide a safe and trusting environment where patients can feel comfortable and confident in the care that they receive. She believes that caring for a patient goes beyond treating symptoms alone. Her goal is to provide care for the whole person in order to improve their overall quality of life.
In her leisure time, she enjoys spending time outdoors hiking with her husband and their two sons! She also enjoys traveling, reading mystery novels and eating sushi, seafood, and especially Italian food!
Jodi Rowlett is a compassionate and caring nurse practitioner with extensive training. She attended Georgetown University in Washington D.C. where she completed her nurse practitioner doctorate. Before joining ReMedical™ she practiced in Arizona. She has a holistic view of health and enjoys problem solving. When not in the clinic she can be found spending time with her son.
Wendy Frey is a highly experienced Family Nurse Practitioner (FNP) with 28 years of nursing experience in the medical field. She obtained her undergraduate degree from the University of Nevada, Las Vegas (UNLV) and later pursued her post-graduate education at Weber State University, where she completed the Family Nurse Practitioner program.
Throughout her career, Wendy has gained considerable experience in nephrology, working with patients suffering from kidney-related conditions. However, her passion for helping people roll back the clock, feel and look younger, and healthier led her to the world of rejuvenation medical therapy where she has been able to make a significant impact on her patient's lives.
Wendy continuously seeks opportunities for professional development to improve patient care and outcomes. Her goal is to empower individuals to take control of their health and well-being through restorative therapy offered at ReMedical™. She is excited to be a part of the growing field of rejuvenation medicine, where she can help people live better and enjoy an improved quality of life.
Ciara Leavitt - Patient Coordinator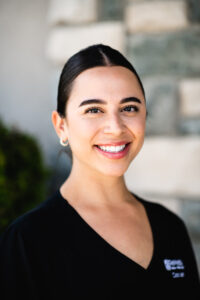 Ciara Leavitt is our Patient Coordinator here at ReMedical™. She loves spending time with her three year old daughter, her pets, and has a great love for weightlifting and all things outdoors. She's been in the medical field her entire adult career and shares our passion for quality patient care and excellent results. She is dedicated to your positive experience here in the clinic and always strives for growth and success!
Olivia Vazquez - Operations Manager
Olivia is our operations manager and lead technician. She keeps the clinic running smoothly and the patients love her! Olivia is a Master Esthetician with over 5 years of experience. She is also one of our favorite phlebotomists at the clinic. When she's not at work she is at home experimenting with and creating new food recipes.
Reagan Wolf - Patient Relations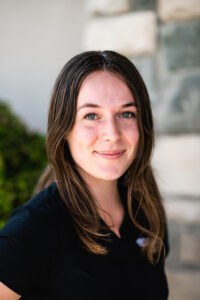 Reagan works as a patient relations specialist as well as a medical assistant. She enjoys interacting with patients and making them feel at ease when they come in for their appointments. Reagan goes above and beyond to accommodate the needs of our patients. She ensures every experience with the clinic, whether in person or over the phone is a positive one. She is currently attending school full-time at Salt Lake Community College, and plans on transferring to the University of Utah to pursue a major in health science with a minor in marketing. During her downtime, Reagan spends her time in the great outdoors! Along with camping, hiking, and backpacking, she also enjoys attending concerts, plays, musicals, and art galleries.
Madeline Riggs - Patient Relations
Madeline Riggs works in patient relations, helping to address questions and book consultations for potential patients. Madeline is a certified Master Esthetician and is currently going to school to become a nurse practitioner. She lives in Arizona and enjoys worshiping all the sun that Arizona gets! In her free time she is found studying, playing tennis and hiking. She is here to help our patients fell confident in the clinic and most importantly get their desired results!
R Matthew Visser - Finance
Matthew is a our resident genius with finances and is one of the owners of the clinic. He completed a bachelor's degree from Westminster in financial planning and is an incredible asset to the clinic! He is a gentle problem solver by nature, and is always there to steer the ship and lend a helpful hand. When he not putting time into the clinic, he enjoys spending time with his lovely wife and two children. He also enjoys traveling, camping, college football and weight lifting.